MrTrailer reviews:
MrTruck's Tips on Towing! A trailer users guide to pulling safely.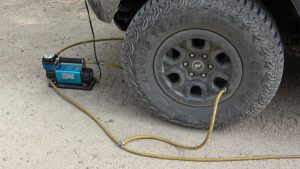 1 Air pressure, read safety compliance sticker in drivers side door frame. Truck manufacture over rides tire side wall label too. Trailer also.
2 Tire pressure, check cold as it says on tire sidewall. In the morning in the shade. Air pressure increases with heat, decreases with cold, heat expands, cold contracts.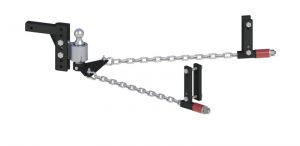 3 Trailer weight distribution management not necessarily horse management. 2 horse straight load, 1 horse load the left side road crown side is middle of road. 3 horse slant, with one horse load middle. 2 horse load front.
4 Keep trailer and truck level. Use adjustable hitch. Level trailer has more effective brakes. With torsion axles if one axle is dramatically higher, it can lock up when braking because not enough weight. Both truck and trailer with squat when loaded. If you can't be level, have trailer tongue slightly down.
5 Weight Distributing Hitch, use trailer jack to help lift spring arms making it easier to lift into the brackets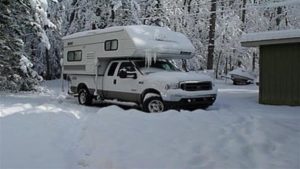 6 Campers, remember the payload rating of your truck comes off available tongue weight of the trailer. So a heavy hard sided trailer may not have enough left for much trailer tongue weight especially in newer trucks.
7 Receiver hitch extensions take away 1/3 of the receiver tongue rating.
8 On receiver hitch, labeled WC (weight carrying) and WD (weight distribution). WD is higher
9 If you feel safe, driving at night can help MPG, less wind, less traffic, less AC. Western states that always blow like Kansas and Wyoming.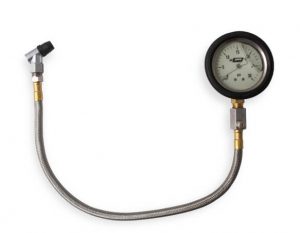 10 Check tire pressure with good trucks gauge, I like steel valve stem extensions that you don't have to take cap off to read. Hammers can be 40 lbs off that old truckers use.
11 Check over all length states some 65′, 70′ call the DOT in the states you'll be traveling. Nothing is worse than having to leave your trailer somewhere.
12 Balance your trailer tires, most aren't, the horse doesn't complain, but balanced tires last 25- 50 % longer
13 If you buy a new truck, 2011 in a one ton dually, towing a trailer may put in the CDL class which starts at 26k. Those trucks use to have a 26k combined weight rating, now they are over 30K.
14 In the winter be aware of chain laws. Especially if 2 wheel drive. Some mountain passes even require chains on the trailer. In Colorado it's a $1,000 fine
15 Carry extra trailer axle bearings and seal and serpentine belt for truck.
16 Learn bypass interstates thru large cities, the main interstate may take you thru all the rush hour traffic.
17 When you stop for fuel or snacks, feel your trailer wheels, if they are very hot, you may have a brake hanging up or bearing going out.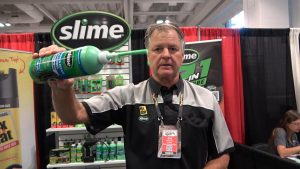 18 I like using Slime on my trailer tires. The rear trailer tire catches a lot of nails from the front trailer tires.
19 Drive in the Right lane when you can, not just because it's the slow lane but because other drivers won't give you the proper room in front of you so if you have to stop, sometimes you might need to brake into the shoulder.
More tips on towing:
20 Safety chains are important, if something breaks so you're unhooked from the trailer, safety chains can keep you with some control as you use the trailer controller separate to get the trailer stopped.
21 Using a trailer means you need to change oil and other service systems at less mileage intervals. Towing causes more heat, more wear.
22 Practice using your trailer brake controller separate from truck brakes. It can save you on ice or if you trailer sways. Keeps from jack knifing.
MrTrucks Tips on Towing! A trailer users guide to pulling safely.