YouTube channel, MrTrailer.TV trailer-truck-accessory video's.
---
Since 1999, 23 years bringing you Truck, Trailer and Accessory reviews.  As seen on RFD TV "Equestrian Nation"    Direct link to MrTruck Accessory Store.  MrTrailer Reviews: Trucks, Trailers and Trailer Accessories for your Trailering needs.  Commercial & RV trailer questions, MrTruck's Trailer Tips and Toy Hauler Reviews.  Trailering accessory  sales. Transwest Truck Trailer RV, Andrew Lyons. Ph. 303-502-9799.
H. Kent Sundling 303-883-1300. 
 Horse Trailers, Hot Shot flatbeds, RV Trailers, Toy Haulers, Car Trailers and Trailer Accessories Reviewed. 
Ask us about the best trailering hitches and Tire Pressure Monitoring for Trailers 
Trailer Reviews | Trailer Accessories
Top Towing Products, Andersen WDH, Popup, Gen-y Hitches, Tuson TPMS for trailers, Shocker Hitches

MrTruck's Top Picks, Truck, SUV & Trailer Accessory Store, ENTER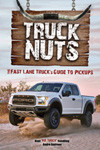 Safe, Secure Ordering, Order Questions 303-883-1300 We don't share your information
My New Truck-Trailer Book is out: Find out the answers to your tough truck decisions, a guideline to truck choices, new or used, diesel or gas, what trailers can you tow, teenage driving safety and much much more.  Click to order now at Barnes and Noble, Independent Book Stores and Amazon. More on the book: TruckNutsBook.com
---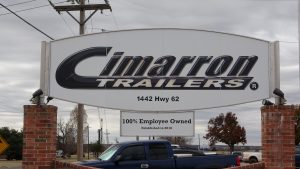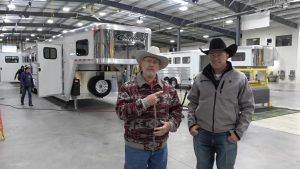 New horse trailer review from Cimarron for 2023. Watch Video: 5 years later I'm back in Chickasha OK. Seeing the new trailer models for horses, cattle, and show steers, breeding cattle, hogs and sheep. Top of the line trailers, rank #1 with me.  I've reviewed over a dozen trailer factories. I'm most impressed with how Cimarron trailers are built.  Cimarron   Part one, the trailers;   Part two, the new factory;  
---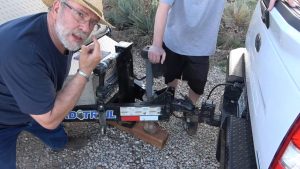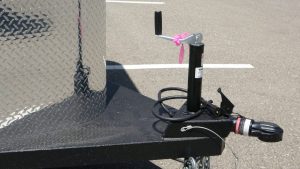 New product from Kwick Kranker for your bumper pull trailer with a top jack. How many cranks does it take to get your trailer off the ball? With a top crank jack on a bumper pull trailer, the Kwick Kranker Top Kranker, from the ground to off the ball is 3 seconds. If you have a cordless 1/2 in. drill, you create a power trailer jack. See the review
---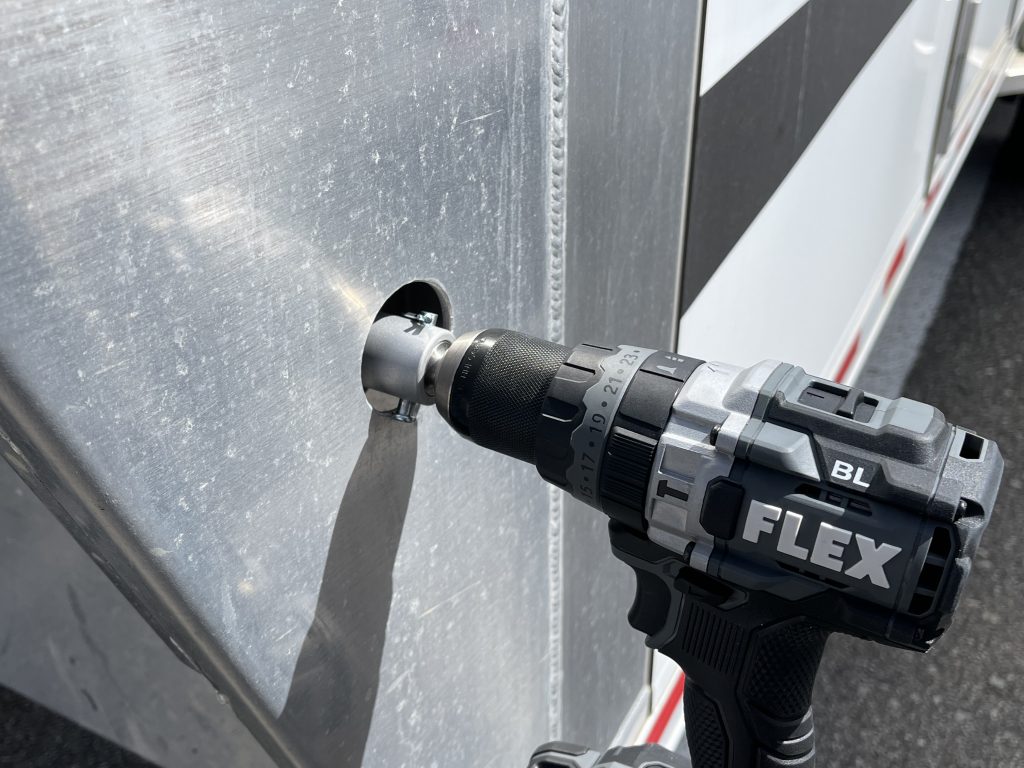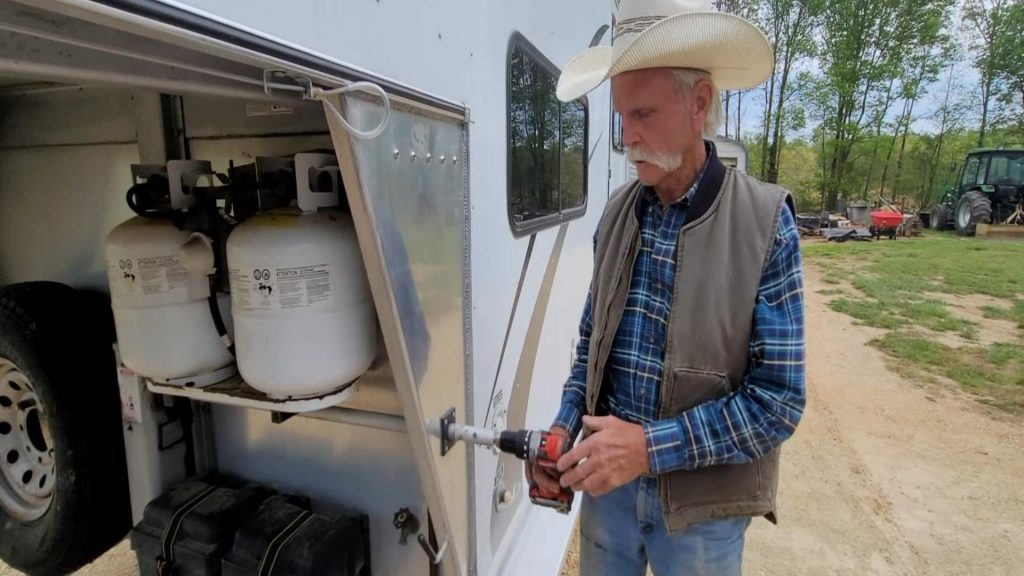 Kwick Kranker, How many cranks does it take to get your trailer off the ball? If you have a cordless 1/2 in. drill, you can create a power trailer jack. Check out their website, see how it works Kwick Kranker 
New Kwick Kranker for Dump Trailers, click.  Kwick Kranker is a new tool that will be your only trailer jack. You probably already have a 1/2? cordless drill, why buy electric trailer jacks, batteries, wiring and maintenance? When your electric drill can raise and lower existing trailer manual trailer jack 7 inches in less than 10 seconds. You need a gooseneck power lift adapter.  Click for more…
---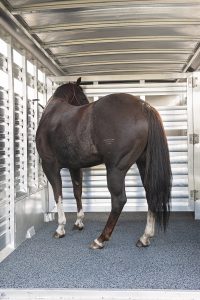 Hoof Grip, it's Super Floor, been around for years, in horse trailers, in barns, sidewalks, sale barns, vet clinics, patio's, dog kennels, playgrounds and truck beds.  The video's below tell the story. Made from ground tires (recycled) it gives cushion and traction. First place I saw it was on playgrounds. around merry-go-rounds where kids fall down and bounce back up unhurt.
---
 MrTrailer.com "Truth about Trucks" Series
Part One:  Learn how to "Buy the Right Pickup Truck."  Long article, but very useful truck buying tips
Part Two: Do you need a bigger truck, Medium Duty trucks can make towing big trailers easier and safer. 
Part Three: Video, do you need medium duty or heavy Duty.  Truck comparison…
Part Four: Video, Trailering 101. Backing, hooking, general tips.  Trailer Tips…
Part Five: Used Truck Judging 101, learn how to get the best truck and best deal.  Used Trucks…
Part Six: Problems with truck and trailer tires, best practices. Truck and trailer tires
Part 7: Comparing Class 3 and Class 4-5 trucks. Comparing Trucks
Part 8: Ice Driving School with trailers:  Trailers and Ice
---
MrTruck's Trailer Tips and Toy Hauler Reviews
We are getting more involved with Toy Hauler RV's. I've owned one for 5 years, we camp in it haul our ATV's and side by side in it, review new trucks and SUV's with it and trailer accessories with it. Which we'll still do but with more emphasis on the Toyhauler itself. We'll start reviewing new Toy Haulers with new accessories, more adventures and video's. It makes since with record number of folks buying Toy Haulers, getting out of town and enjoying the outdoors. I've enjoyed our Toy Hauler with my family. First review will be up next week with a Cimarron Freedom gooseneck Toy Hauler, complete with toys.
Toy Hauler review from Cimarron
Breaking News for the Trailer Industry, part of the Virtual NATDA Trailer Show. Tuson RV Brakes introduces magic BALLS. A must watch video below.
Watch some trailers you probably don't see often, below.
---
CM Truck Beds introduces new Hotshot trucking body
CM Truck Beds has added another innovation to its lineup with the debut of the specialized Hotshot model. This single-piece steel truck body is designed for ultimate strength and durability, with the industry's best hauling capacity and an array of standard features that deliver convenience, safety and ease for hotshot truck drivers. Read more…
 Geny Hitch factory review with 5th wheel torsion hitches
Sumo Springs for your RV trailer, like adding shock absorbers
---
MrTrailer Reviews: Trucks Towing Trailers and Trailer Accessories for your Towing and Trailering needs.
BeenVerified can find a VIN number for the truck or RV you're looking at. click…
NHTSA Safety Issues and Recalls, look you your truck, RV tires etc. click…
Twenty-Two Tips on Towing, click….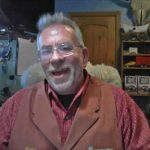 New trailering GVWR App from Hall Logic can help you get your towing numbers right and safe Hall Logic is the folks that brought you Haul Gauge. That device could weigh your truck, trailer, tongue weight, payload and weight distribution hitch weight. All you had to do is plug in the Haulgauge box on your trucks OBDll. The new GVWR App can help you dial in the trucks GVW and know what trailer weight you can tow or visa versa. The app will show you what numbers change with the weight of the trailer and weight of the truck. You will need to weigh a few things to get the starting numbers. Apple app: https://apps.apple.com/us/app/gvwr/id… Android app: https://play.google.com/store/apps/de…
---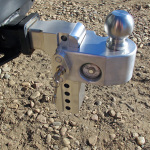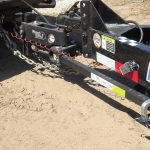 Weigh-Safe: Now with Weight Distributing Hitch built in and sway control. Do you know your trailer tongue weight, asks the judge. On a bumper pull trailer, if you have too little tongue weight, the trailer can sway and be dangerous. Some trailer have their axles too close to the middle and are susceptible to sway anyway. If you have too much trailer tongue weight, your truck or SUV will squat excessively, aim your headlights to the stars and stress your trucks rear axle, brakes and suspension. What you need to know….
---
MrTruck's Trailer Tips and Toy Hauler Reviews
Equalizer Systems Trailer Jacks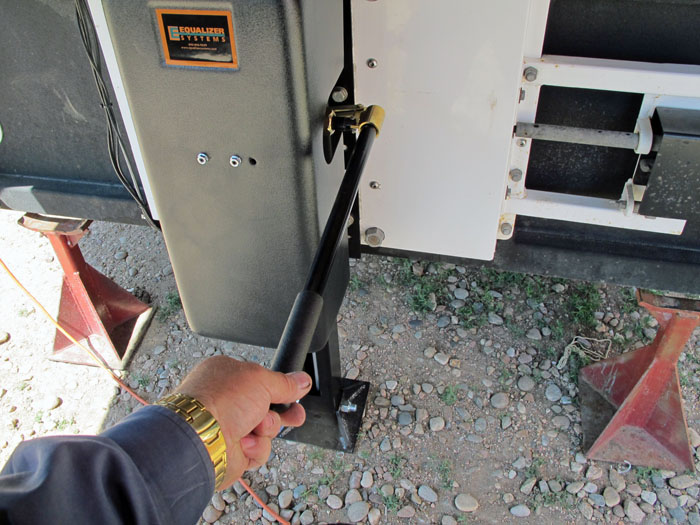 Equalizer Systems hydraulic horse trailer jack for smooth power. Equalizer Systems Jacks, you see them everywhere. Over 70% of horse trailer manufactures equip their trailers with them. So service and parts are easy to get with the largest trailer dealer network.…the review Twenty years ago, Equalizer introduced hydraulic jacks to the horse industry. Horse trailer manufacturers use them because they are dependable and easy to work on. With a manual backup hand pump, Equalizer jacks will always do their job…the review
---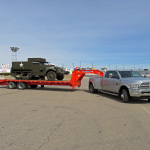 MrTruck's Top 10 Trailering Tips to Save Your Life.
Trailering can be scary, especially downhill. It was tougher for me 40 years ago when the only gadgets were your trailer mirrors on your truck. Now with camera's, backup systems, trailer sway control, and progressive trailer brake controllers, trailering is safer. This top ten list isn't necessarily in order. Try to use them all. Read the article
---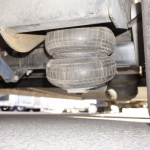 Horse Trailer Air Ride: I spent a day with Transwest Truck Trailer RV near Fredrick testing their air suspension on a Cimarron  horse trailer. This was a certified test with an engineer riding in the trailer using a laptop wired to a motion detector that reads 4 axis from the center of the trailer floor. I used 4 camera's to record the action. 75 mph on I-25 finding all the bridge seams had me bouncing off the floor trying to hold a video camera watching the 3 quarter horses brace themselves in their stalls. We'll have all the data from the tests in….. More…
Air Ride Horse Trailer Video Below…
---
Trailer Accessory Reviews, it's the Cool stuff we use every day testing new trucks
---
---
MrTrailer Reviews: Trucks Towing Trailers and Trailer Accessories for your Towing and Trailering needs.
---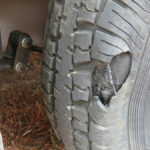 Tuson T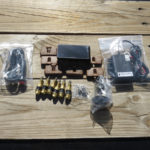 railer Tire Pressure and Heat Monitor: Trailer tires are the bane of my existence.  In the last couple of years, I've had 5 trailer blowouts. And each time I had bent trailer fenders, broke clearance lights and demolished license plates along with expensive trailer tires.   I found the solution, with tire pressure units inside the tires out of the way,  a wireless receiver monitor in the truck cab. I can use it with any truck or SUV, I trailer with.  Just unplug the cord from the cigarette lighter and put it in the next truck. It's very hard to find a tire pressure monitor system that goes above 80 psi. Tuson goes to 203 psi.
Plus, Tuson also shows the internal tire heat. Just like racing at  Indianapolis 500, you can know the tire temperature and pressure in real time. For the whole Tuson story click….
---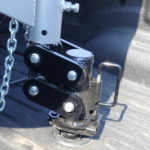 New from Gen-Y Hitch, Gooseneck Torsion Suspension Coupler 4 in. Round & Square. Now you can isolate your gooseneck trailer bounce from your trucks bounce. Improve your ride, with Rubber Torsion Hitches only 10% of the trailer inertia transfers compared to 100% using a hard connection hitch giving you the ultimate control. Greatly increased braking control since all the weight on the tow vehicle and trailer is distributed evenly giving you increased positive contact when breaking and maneuvering.  Read More on the Gen-Y…
---
New Gen-Y Torsion Flex receiver hitch (bumper pull) that cushions the ride, separating the movement of the truck and trailer. Works like a torsion axle with rubber tubes surrounding the square axle. No air bags, improves your truck ride and improves trailer ride.
MrTruck's Trailer Tips and Toy Hauler Reviews
---

Finally ABS brakes for trailers !Fast, smooth and safer than any brake system we've tried. We took our test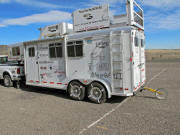 trailer to the race track, smoked the brakes, burnt the seals and proved how dramatically superior hydraulic disc rotors, electric-hydraulic actuators, ABS modules and a trailer brake controller that networks with your trucks computer can be. Electric brake drums didn't stand a chance in our side by side comparison. A big step toward safer trailering on our crowded highways and unpredictable weather patterns. Share this detailed report about the difference ABS trailer brakes can make.
---
Incredible Tuson Trailer Sway Control, the folks with trailer ABS, now have a module that controls sway on bumper pull trailers. It will actually steer the trailer left and right to keep the trailer towing straight. It complements modern pickup trucks trailer sway control but works better. If you have a sudden gust of wind, get cut off on a freeway or have your trailer load shift, Tuson Sway Control will keep the trailer towing straight. The module can read how worn your trailer brakes are and how big your trailer is and use your trailer brakes accordingly. Tuson can read between a big trailer movement and a lane change making the right amount of trailer control.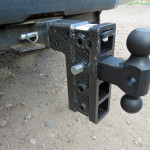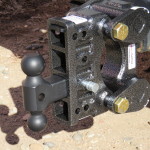 Gen-Y Hitch heavy duty adjustable draw-bar for today's powerful trailering trucks: One company that has kept up with new heavy-duty trucks is Gen-Y Hitch. (//www.genyhitch.com) These steel adjustable, multi-ball, multi-height, pintle, weight distributing hitch is the highest trailer rated hitch I've seen. I own 8 adjustable receiver hitches, (sometimes we test 12 trucks at a time.) My highest rated hitch was 14,000 lbs. The one I'm using from Gen-Y Hitch is rated for a 16,000 lb. trailer with a 2 inch shank. For Class V receiver, 2.5 inch shank, trailer rating goes up to 20,000 lbs. Use to be you had to go to a pintle hitch to get a rating of 20k lbs. This rating is on a 2 5/16 inch ball.
Newest hitch is the Torsion Flex Hitch that isolates how your trailer bounces verses your truck for a smoother ride.  Read the review….
---
Andersen Ultimate 5th wheel Connection Review in a collaboration between MrTruck.com and Big Truck Big RV. Install and test of converting a mini 5th wheel to a gooseneck connection at the same height as a 5th wheel in the truck bed.
---

Trailer tires need to be balanced, all tires need balancing.  If you want longer trailer tire life, Centramatic can automatically balance your trailer tires as you drive. Stop tire cupping, vibration and premature wear on those expensive truck, RV & trailer tires. Centramatic automatic wheel balancers have been saving money on tires for semi-trucks for over thirty years. Now you can automatically balance your tires, wheels, hub and rotors or drums while you drive. A balanced tire doesn't cub, vibrates less & lowers the tire sidewall temperature from less flexing, giving you longer tire life. Made in the USA More…
---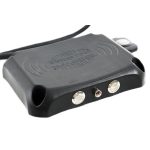 AuTowBrake is a trailer brake controller that stays on your trailer. That's how it's done in Europe, the trailer controls it's own brakes. In the US, most boat trailers do the same thing with hydraulic surge brakes. AuTow Brake is an automatic electric surge brake. I've been using and testing this brake for years. The control box is weather proof, you can mount it outside or inside your trailer at any angle. New this year the key FOB that you can use to test you trailer brakes, now can adjust the gain on the go. AuTow Brake is smooth, it doesn't jerk, push or pull your truck.  More….
---
 Trailer Accessories Reviewed: Andersen jacks and blocks are reviewed as well as Fastway and Ultra-Fab jacks. Accessories are a big part of fun and easy RVing.
---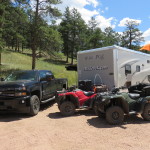 First look just makes you want one. Midnight Edition stands out in so many ways. All Black with some chrome in the grill. Black bumpers, black wheels, even a black "bow tie" on the hood, Chevy's trade mark. The interior was called Jet Black. This truck was a Z71 heavy duty 2500 long bed, haven't seen one for a long time. In old times when I was young, most truck were long beds. Now the "standard bed" is a short bed. The Review…..
---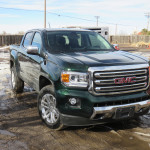 MrTruck reviews: Another New Diesel Truck Changes a Segment. We waited a long time for light duty diesels, now GM midsize trucks are the latest converts to compression ignition engines. And they are selling like hotcakes. The media truck that showed up in my back yard is a 2016 GMC Canyon, badged as a Duramax diesel. Not sure it's related to the Duramax as it's made in Thailand as a GM world diesel available in GM vehicles around the world. This 2.8L 4 cylinder diesel puts out 181 horsepower and 369 torque. Read the Review….
---

Cimarron

Premium Trailer Review, 10 Years to the Top; Even in the current recession, Ci

marron Trailers is improving, expanding and zeroing in on efficiency. The factory is staying the same size, but putting out 25% more trailers. There is a handful of aluminum trailer manufactures at the top in premium trailers. None surpasses Cimarron current models. The top trailers need smart engineering, custom doors and windows, top components, strong beautiful welds etc. The result is quality uniformity on all trailers from roof to axles. Where else would you build horse trailers, but the heart of More…
---
The New Logan Coach; an efficient leaner Logan sticks to what they do best, galvanized steel frames, aluminum skin and good looking value. Call it the resale value trailer. Bottom line, "beauty of aluminum and strength of steel." One of the few composite trailer brands that can go head to head with high end aluminum trailers for longevity. Always improving and keeping it's roots with galvanized Flo-Coat steel frame coated with Vortex, more..
---
GM and Navistar Reach Commercial Vehicle Agreement. GM returns with 4500 and 5500 trucks for 2018.
 DETROIT and LISLE, Ill. – General Motors Co. and Navistar have reached a long-term agreement to develop and assemble future medium-duty, conventional cab Class 4/5 commercial vehicles, allowing Navistar to strengthen its product lineup and GM to expand its Chevrolet commercial truck portfolio. More…..
MrTruck's Trailer Tips and Toy Hauler Reviews
---
New Truck Videos
MrTruck Truck and Trailer Tips part one
---

Stop tire cupping, vibration and premature wear on those expensive truck, RV & trailer tires. Centramatic automatic wheel balancers have been saving money on tires for semi-trucks for over twenty years. Now you can automatically balance your tires, wheels, hub and rotors or drums while you drive. A balanced tire doesn't cub, vibrates less & lowers the tire sidewall temperature from less flexing, giving you longer tire life. 5 year warranty, made in the USA. More
---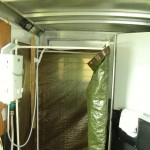 DIY Cowboy Shower or …. Hot Magic: The magic is LP gas and battery power.  A dirty, grumpy cowboy or glistening, stinking horsewoman is transformed after a hot shower to pleasant camp companions. Yet, miles and hours of trails separate the hot shower from those in need.  Some fortunate folks have a full LQ horse trailer.  A quick hot shower is available in a cramped compartment sometimes masquerading as a potty.   The operative word is quick.  Most RV style water heaters are limited to 5 gallons.   Cowboy showers may be warm or cold water…Read More
---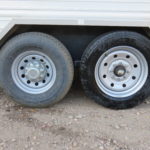 Trailer tires are the #1 problem on trailers. Of course we work on trailer wiring and wheel bearings too, but nothing costs as much in money and time than trailer tire blowouts. Trailer tires with tall side walls can flex more and create heat. Turning corners can make trailer tires flex and weaken along with just crappy trailer tires sitting all winter and the steel cords separating. In comes Boar Wheel and Tire with commercial trailer tires. Available at Transwest.com. They use 19.5 in wheels that are low profile side wall 14, 16 and 18 ply tires. But they fit where your 16 in  tires do now so you don't have to switch to bigger axles, bigger wheel studs and wheels or buy a new trailer.  For the complete story, click….
---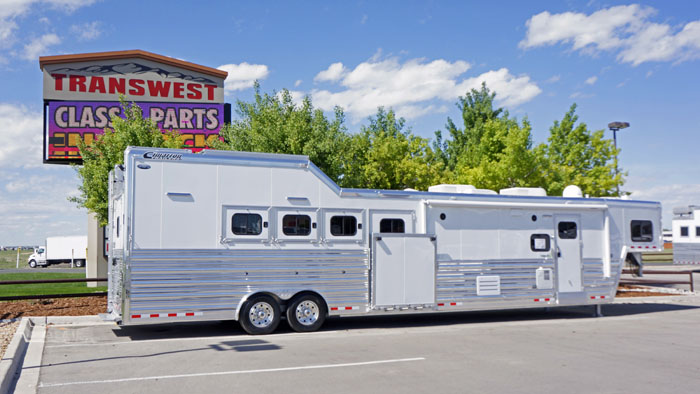 Cimarron Integrated Hay Pod and Reverse Load LQ, and air suspension has got to be the cats meow! Transwest has the ultimate horse trailer from Cimarron Trailers. You know the reverse slant load in a sudden stop lets the horses thigh brace on the wall instead of their neck. And going down the road, your horses heads are looking at the fields and houses past the right lane instead of the 18-wheeler and Harley's in the left lane. Then the full width of the rear of the trailer can be all tack room. The built in hay pod seals out the weather to protect your expensive More…..
---
Standing out from the crowd to maintain product quality and customer service is what has made this company successful for the last 30 years. Transwest only carry premium lines of products: Cimarron and Logan Coach horse trailers, Outlaw Conversions & Summit Haulers. Also used hauler trucks for towing the big trailers. With a 22 bay service shop open until midnight, Transwest is franchised for GMC, Freightliner and Western Star. For RV Coaches equipped to tow trailers, Transwest sells American Coach, Prevost, Itasca and Renegade. Ph. 303-502-9799 More…
---

GanderLock for Goosenecks: Protect your trailer as well as your expensive saddles, bridles, tools and flat screen TV. Goosenecks if you just lock the coupler, the thief's loosen the set bolts, slide out your adjustable coupler
Read the Review
---
Read my Weight Distributing Hitch article.
WDH is common with RV travel trailers as they should be will most bumper pull trailers. This is an important subject for trailer safety to have the best control for a trailer that has leverage on your truck or SUV.Click…
---
MrTrailer Reviews: Trucks Towing Trailers and Trailer Accessories for your Towing and Trailering needs;
Cimarron Horse Trailer Top to Bottom review with MrTruck Interview with Ben Janssen of Cimarron Trailers


GanderLock, when you're serious about Protecting your Gooseneck Trailer and Cargo, Protect your trailer as well as your expensive saddles, bridles, tools and flat screen TV. Goosenecksare different from bumper pulls, if you just lock the coupler, the thief's loosen the set bolts, slide out your adjustable coupler and put their own back in and away goes your investment. Think about what happens when your trailer gets stolen, arguing with insurance companies, banks and the police. I've been lucky not to many things stolen, but when it happens it makes you sick.Read the Review…

Summit Hauler M2 Freightliner hauler conversions. Custom wood, lighting, CB, overhead DVD, camera's, LED's, console, steering wheel, tool boxes, grill guard, big brakes, bed and more.
Acres of Freightliner M2's with the Summit Hauler conversion. You won't find a better selection of hauler trucks for your big trailers.
MrTrailer Reviews: Trucks Towing Trailers and Trailer Accessories for your Towing and Trailering needs.
Click for website and inventory..

MrTruck.TV presents:
Click for interview, the future of trailer sales
Now there's help for the short-short beds towing horse trailers and racecar trailers. New from PopUp, the SB116. The long short bed solution. It's "16" inches of extension. Before you loose your pickup trucks rear window or worse, check out the solution. Shortbed trucks are the most popular. But the trailer manufactures don't know it yet. Finally backup with the tailgate down and without hitting the propane tanks. More…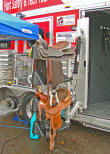 Eureka! Saddlematic ™ Revolutionary Motorized Saddle Rack. Finally you can stop wrestling your saddles in and out of your trailer and lifting them over your head. Saddlematic will bring your saddles to you. New electric model and a swingout for your rear tack. See the whole story and how they work. Click here…

New Cimarron, Logan Coach horse trailers. Large selection of Living Quarter's. Large selection of hauler trucks, Freightliner M2, Ford F650, C4500 & bigger. Call for prices, 
Transwest (Transwest) Horse Trailer Inventory, Click…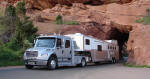 Transwest Truck Trailer RV, Visit our new facility on I-25. Large selection of LQ horse trailers, Haulers and Toterhomes. Super, full service shop, for trucks, trailers and RV's. 15 paved acres of trailers & trucks. More…
Andrew Lyons,  MrTrailer/Manager/horse trailer sales and RV's
H. Kent Sundling, Email Publisher/Webmaster
MrTrailer Reviews: Trucks Towing Trailers and Trailer Accessories for your Towing and Trailering needs.