Products I'm proud to sell to my friends! "Power, Safety & Long Lasting Values!"

Do you suppose this is how Sam Walton started? During my truck research, I find some cool products that I wish I'd thought of. The best ones that are easy to use and install are listed here as I find them. This are towing products, accessories, truck and SUV upgrades I use every month.
These are products I believe in, have tried and found them to be the best available in our opinion.
Battery Maintenance and Pulse Technology Conditioning with Solar can Double your Battery Life.
Batteries keep us rolling and give us conveniences in our trucks and trailers. But if you don't maintain them, you'll be stranded and surprised. I run a lot of toys from my eight 12 volt outlets in my truck, from my pop cooler to my motion detector in the trailer.
Diesel trucks use two batteries for extra power to start a diesel engine. Living Quarter horse trailers usually have two deep cell batteries that can be drawn down and last a long time. With 4 batteries between your truck and trailer, proper maintenance is as important as checking our trucks oil level.
SolarPulse Industrial Solar Charging System is a product that reenergizes the sulfates and
charges your batteries with FREE sunshine
,
more...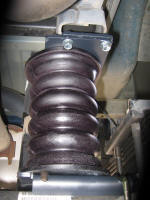 The airless bag to prevent your sag and improve your ride! For trucks with campers, trailers, commercial bodies and all other loads..
SumoSprings (the world's first and only "airless airbag" suspension system for trucks and vans) are manufactured from an advanced high grade, closed cell polyurethane foam; ideal for the tough truck underbody environment. The product underwent testing in extreme conditions ranging from blistering US desert summer days to the frigid Canadian winter nights. Combining heavy loads with extreme terrain and... More...
Sulastic Torsion Springs, Greatly Improving Your Ride
Like a torsion trailer axle or Hendricks suspension on a semi-truck, Sulastic Rubber Springs are a cast hinge embedded with rubber. They do settle the empty ride down considerably. I have a clothes rod attached to the hanger hooks in my SuperCab which usually bounces down without clothes on it when my F250 is empty. After adding Sulastic, the clothes rod stays put. The F250 vibrates less. Sulastic puts tension control on your leaf spring, taking some of the impact out of the spring action. More info or order...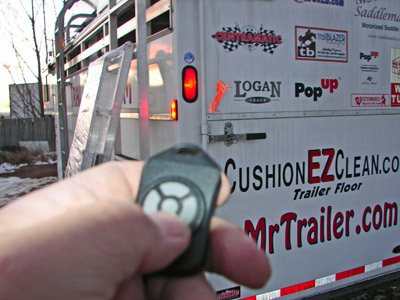 Trailer brakes are very important to me. Besides towing doubles (two trailers) around the country, I also live near the mountains in Colorado. Coming down the fast side of the Rockies, increases the need for powerful brakes. Buy now
Your truck has more power, your trailer has grown heavier - being able to stop all that dependably and safely is why I recommend MaxBrake. The most powerful and fastest trailer brake controllers activate with your trucks hydraulic brake system. Big advantage having your trailer brakes engage with your truck brakes, not after. Read my install review
MaxBrake hydraulic over electric is a simple install, just one wire cable goes through the fire wall from the hydraulic sensor to the controller. The power supply is inside the cab. Don't let bleeding the trucks brake fluid scare you. It's just a couple of drops on the supplied "T" connection. Back before ABS, that's how most brake controllers worked. Buy now

Protect your Living Quarters gooseneck investment in your horse trailer. Cody Cushion from Cody Hitch has one air bag, and a double hinge. Up and down and front and back cushion. With today's Living Quarter horse trailers, you need protection for the fine cabinets and mirrors. This winter in Colorado, made record potholes. Can you imagine the impact in the neck of your trailer over each hole. 6000 lb. tongue weight rating. I pulled a 4 horse Logan Coach gooseneck from Logan Utah to Denver. I could tell when I took off with the trailer, that the Cody Cushion took the starting jerk away. Cody takes the jerk out of you trailer ride, starting and stopping, and smooth across railroad tracks. Having the gooseneck cushion in your truck bed, lets you use it on all your gooseneck trailers. You insert the Cody Cushion in the ball socket of your gooseneck hitch. Even if the air bag fails or leaks, there are stops to keep the ball from dropping too low and metal stops so the air bag doesn't overinflate. Order now for $449
NEW and Improved You're going to love this newly redesigned PopUp 2 Hitch. Smoother acting and trouble free. We've made the best hitch even better. One pull of the handle to raise the ball is all it will take to convince you that this is the hitch you want. Try it and see. We've replaced the cam mechanism with a simple yet strong and reliable slide to raise and lower the ball. Simply pull the rod to raise the ball and push to lower it. Raise and Lower the Ball From the Wheelwell
of Your Truck. More info or buy.

Centramatic Automatic Wheel Balancers. Don't you hate the vibration in your steering wheel? How about the cupping in the front tires? Just let your tires automatically balance themselves and stay balanced as you drive. Balance the mud and snow on your tires as well. Check it out, read more and Order now....

SuperSprings,

I like big surprises when I try new products and the extra benefit of a torsion rear axle stabilizer impressed me as it will you. Oh yeah, keeping your truck level when loaded and not effecting your empty ride is a good thing. Read more and Order.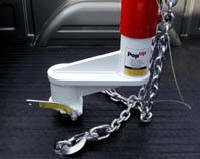 PopUp gooseneck and 5th wheel trailer extensions make your short bed, trailer usable. Don't wait until you replace your back window. Gooseneck extensions. and 5th-Wheel conversion extensions

The Flip-Over Ball gooseneck hitch converts to a smooth bed in seconds. Just rotate the handle and Flip the ball over. In seconds you can have a level bed for all those jobs when an ordinary hitch ball is always in the way. No fabrication or welding. Installs with truck bed in-place. 30,000 lbs. Trailer. 7,500 lbs. Tongue. 100% complete, More...

Superchips allows you to change the performance settings & read your trucks Diagnostic Trouble Code data to save you money and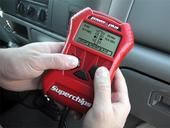 time in a shop. Feel the advantage of a firmer tranny shift and match your transmission shift point to your engines power curve.
This new Flashpaq line of tuners will be shipped completely internet updateable!* All tuners will be ready for any new programs, tuning options, data acquisitions, games, etc. that may come out in the future. With this feature, any new options added at a later point may be updated.
Learn more.. No wrenches Superchips Puts the Pow in Power! Click here for more Fun,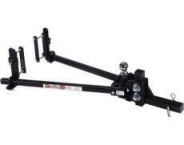 Equal-i-zer, I believe in Weight Distributing Hitches and this one has built in anti-sway that will work for all hitches even boats. No holes in your hitch and it works well. Read More...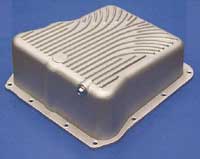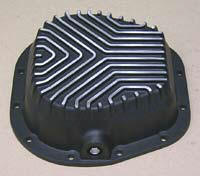 PML transmisson pans and differential covers. More oil capacity, less heat. Order now.

Rock Tamers, these mudflaps will fit any truck or SUV. I use them on all the different vehicles I test. I also pull new trailers for my reports and don't want to damage them with rocks, gravel and mud. Now holes to drill. Off and On in minutes. Order yours today! Click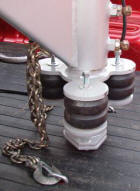 "Cushion Glide Coupler" for a Heavy Duty Softer Ride with a built in ball guide. With a standard gooseneck coupler, you have a fairly solid connection between the truck and trailer. The Cushion Glide Coupler will cushion the impact between truck and trailer. Inside the coupler is a solid steel square shaft that slides in a rubber type sleeve similar to a torsion axle. This part of the coupler also absorbs shock as does a torsion axle, with three Timbren rubber springs doing most of the work. Timbren rubber springs are a popular aftermarket truck overload. Many truck manufactures use rubber springs to cushion their suspensions. For more details and history of the design. Order the CC2 $654