AuTow Brake Controller for the Trailer is a controller that stays on your trailer. That's how it's done in Europe, the trailer controls it's own brakes. In the US, most boat trailers do the same thing with hydraulic surge brakes. AuTow Brake is an automatic electric surge brake. I've been using and testing this brake for years. The control box is weather proof, you can mount it outside or inside your trailer at any angle.
AuTow Brake is smooth, it doesn't jerk, push or pull your truck. The trailer brakes don't lock up. You just wire it into your trailer wiring harness, nothing goes in your truck cab. It self adjusts, with three power settings. Comes  with a remote FOB for trailer sway control and manual control. No gain settings to worry about. Installing is simple, fast and easy, nothing goes in your trucks.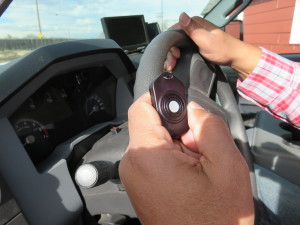 As a journalist I get new trucks and SUV's to review every month, you'd be surprised how many trucks and SUV's don't come with a factory brake controller. I use AuTow Brake every week in my horse trailer and tilt trailer, testing trucks. AuTow Brake will automatically shut off if it detects a brake controller in your truck so there's no conflict. The built in computer analizes inputs from the trucks brakes and movement from the truck. The trailer brakes don't lock up. For more info:  www.AuTowBrake.com or call 319-521-2310
AuTow Brake Controller for the Trailer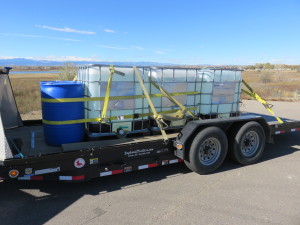 Tested trailers loaded 4000 lbs, 6000 lbs, 8000 lbs, 10,000 lbs, 12,000 lbs and 14,000 lbs. Tested trailers with electric brakes and electric over hydraulic brakes. You also get a full trailer brake in reverse on bumper pull and gooseneck trailers.  Made in the USA.
It works with Weight Distributing Hitches and Electric over Hydraulic trailer brakes. Now you won't need a brake controller for each truck or SUV, just the trailer. Smooth pulse braking, install it and just drive.
Autow Brake demonstrated on a new 2019 Ranger
Autow Brake review and install.
Others of interest below;