Centramatic Tire and Wheel Balancers


---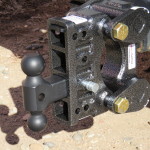 Gen-Y Hitch heavy duty adjustable drawbar for today's powerful trailering trucks: 
These steel adjustable, multi-ball, multi-height, pintle, or weight distributing hitch is the highest trailer rated hitch I've seen. The one I'm using from Gen-Y Hitch is rated for a 16,000 lb. trailer with a 2 inch shank. For Class V receiver, 2.5 inch shank, trailer rating goes up to 20,000 lbs. Their newest hitch is the Torsion Flex Hitch that isolates how your trailer bounces verses your truck for a smoother ride.  
Read the review….
---
---
---


This is the reliable weatherproof electrical
connection for your trailer.
---
Equalizer Systems Trailer Jacks, Smooth Hydraulic Lift for Horse Trailers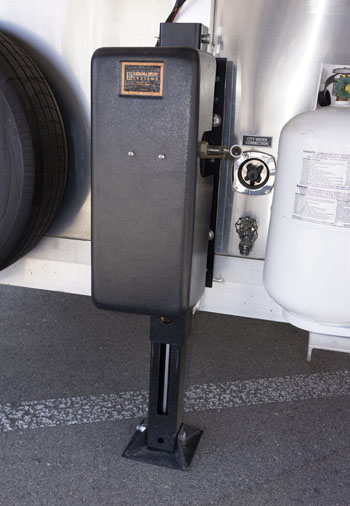 Equalizer Systems Trailer Jacks, Smooth Hydraulic Lift for Horse Trailers
---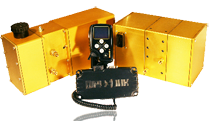 DirecLink Trailer Brake Controller using your trucks computer with ABS brakes for your trailer from Tuson, best trailer brakes you can buy
---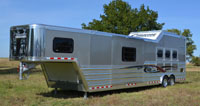 Cimarron Custom Aluminum Horse Trailers
Better by Design, The Cimarron Way
MrTruck's Pick the "Best of the Best built horse trailers"
---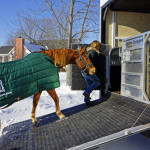 Stable Boy Aluminum Modular Horse Stalls for your RV Toy Hauler: You can haul ATV's, motorcycles, snowmobiles & golf carts. So why not use a RV toy hauler to haul horses? Imagine a 5th wheel RV, walking up to the bedroom, STANDING around the bed. The full story…
---

The Flip-Over Ball gooseneck hitch converts to smooth truck bed in seconds.
Read my Weight Distributing Hitch article. WDH is common with RV travel trailers as they should be will most bumper pull trailers. This is an important subject for trailer safety to have the best control for a trailer that has leverage on your truck or SUV. Click...
---
Cody Cushion
Order now for $449
---
---
Popup Cushion Coupler Happy Horses Smooth Trailers
---
---

---
Protect your trailer from your truck; ENKAY Rocktamer Mudflaps


---

---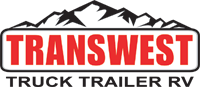 1-800-909-7071
Horse Trailer Super Store, shop open until midnight. Selling Cimarron, Logan Coach and Outlaw Conversions